We hope everyone had a great holiday season with family and friends. We celebrated ours with lots of O'Connell Vineyards Chardonnay and Estate Grown Pinot Noir.

We are pleased to announce that both of our wines were medal winners at the 2018 San Francisco Chronicle Wine Competition. Our Pinot won a Gold Medal and the Chardonnay took home a Silver. We are proud that our wines have been recognized from among the many wines entered by an impressive group of fellow vintners.



Now that the new year has begun we are gearing up for our 2018 event season and, as always, we mark the changes in the year by the vines. We have just completed the winter vine pruning and the trimmings will be mowed and turned into mulch to enhance the soil by providing additional nutrients. We hope for a good amount of rain this time of year and were encouraged that we got over 4" in a 48 hour period beginning January 9th.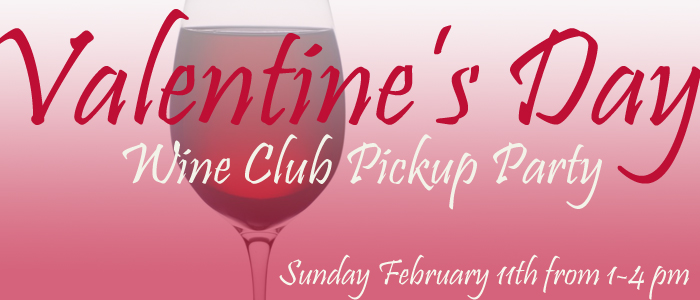 As some of you may know, we have provided Vine Hill House (through mid April) to a family who lost their home in the Santa Rosa fires. Consequently, we are unable to hold our Valentine's Pickup party in the guest house. But we won't let that stop us. If weather permits, we will set up tables outdoors and have a casual afternoon of snacks and wine. If it is raining we invite you to join us on the back porch. We ask for your understanding and hope to see all of you on Sunday, February 11!

Please RSVP to jan@oconnellvineyards or (707) 823-8140 by February 5th if you plan to attend.
Until then,

Dan and Jan O'Connell
and everyone at O'Connell Vineyards