The fires, as you know, have ended but the effects on our community are apparent all around us. Thankfully what has also been apparent is the tremendous outpouring of support for those whose lives were touched by this terrible event. We were fortunate to have been spared direct damage by the fires but as part of the larger Sonoma County community we have seen friends and neighbors and fellow vintners who were not so lucky. We know that all of you who live in the area have also been affected in some way.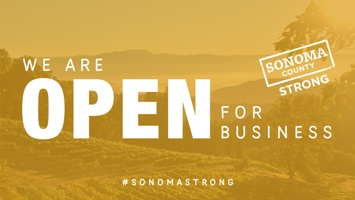 To support the ongoing recovery efforts here in Sonoma County we will donate 10% of all wine sales through Thanksgiving to the North Bay Fire Relief Fund.


This past September 17th we hosted our annual harvest pick up party at Vine Hill House. It was great to see everyone on such a beautiful warm afternoon and enjoy our 2016 Estate Grown Pinot Noir and our newly released 2016 Chardonnay which is sourced from the nearby Pratt vineyard in the Russian River valley. We are thrilled that our Estate Grown Pinot gets better with every vintage and everyone at the party seemed to agree! Our next pick up party will be in February around Valentine's Day.

The winner of our contest to guess the number of corks was Sylvia Zensen of Santa Rosa. The actual number of corks was 296 and she guessed 276. Well done! She wins a bottle of our 2016 Chardonnay.

We are preparing the holiday Wine Club shipments and will be contacting members soon with details.

The vineyards are changing to the warm gold, orange and brown of fall which are beautiful against the blue sky. Soon the leaves will fall and the vines will go back into hibernation. We look forward to the end of our event season so that we can enjoy the holidays and get ready to do it all again next year!

We wish you a peaceful and safe holiday season. Till next time,

Dan and Jan
and everyone at
Vine Hill House and O'Connell Vineyards



Here's a fun and easy recipe to make for a holiday hors d'oeuvre. Pour it over goat cheese and serve it along with fruit. It's good over ice cream or even a simple cake. It also makes a great gift. Enjoy!

Honey and Walnuts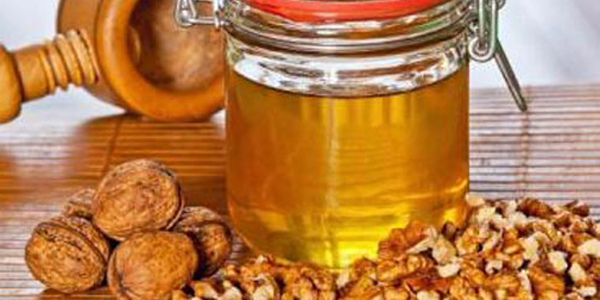 1 ½ C best-quality wildflower honey
1 C walnut halves

1. In a small pan over very low heat, melt the honey, even if it is hardened, being careful not to let it come to a boil. Let it cool.
2. Place walnuts in a 2-cup jar and pour the lukewarm honey over them. Let cool completely before using or storing (airtight) in the refrigerator.

Makes about 2 cups.